About Us
We're Different
The Riot Ad Network is dedicated to the idea that awesome content attracts high-value visitors, and creators should earn a premium for their awesome content. To achieve this, we match bloggers, publications and other newfangled creators of awesomeness with advertisers wanting to reach their high-value visitors… with a twist – fair compensation for the creator and phenomenal value for the advertiser.
As a premium network, we limit publishers to two high-impact, above the fold units. We also limit advertisers — no get-rich-quick-flashing-belly-fat-reduction ads allowed.
We Practice Charity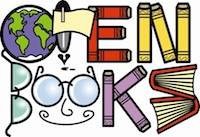 The Riot Ad Network is a for profit venture that practices charity. We give two percent of gross revenue (no funny math, just 0.02 times revenue) to organizations whose efforts promote social justice in the areas of literacy, health, gender or educational equity. Open Books is our current charitable partner. Join us in supporting their mission to provide literacy experiences for tens of thousands of readers each year through inspiring programs and creative capitalization of books. Open Books' literacy programs are designed to spark creativity, inspiration, and independence. Annually, they serve over 5,000 K-12 students through innovative instruction, including one-on-one reading with struggling elementary school students and creative writing workshops for middle and high school students.
Ownership
The Riot Ad Network is owned by Riot New Media Group.